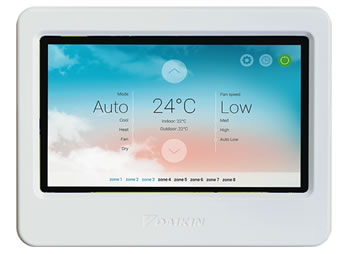 Ducted Air Conditioning Systems
Being the authorised Daikin Dealer, Bill Kershaw Air Conditioning offers only the best advice for your Ducted air condtioning system. With over twenty years of experience in some of the hotest and coldest parts of Australia, our team will ensure you get the right system.
A Daikin Ducted System can provide total air conditioned comfort throughout your new or existing home. The indoor unit is usually located in the ceiling or under the floor, with flexible ductwork distributing conditioned air through vents located in chosen areas throughout the house. The compressor is installed outside the home.